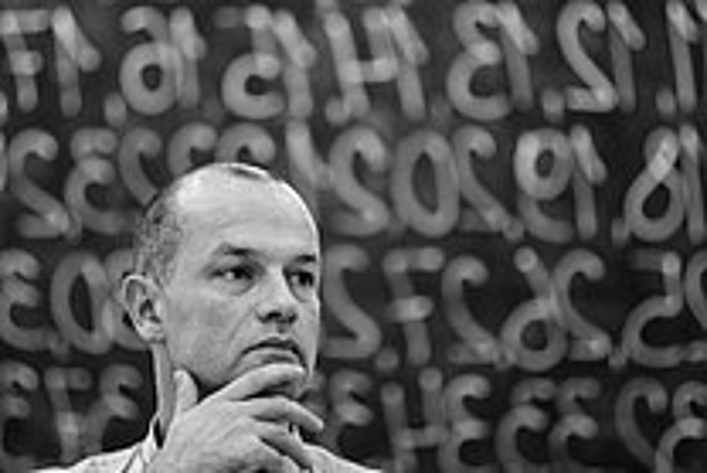 Marcus Schmickler
Assistant Professor of Hybrid Sound Composition / Time and Media
marcus.schmickler(at)rsh-duesseldorf.de
piethopraxis.org
Born in 1968, Marcus Schmickler studied composition with Prof. Johannes Fritsch and Electronic Music with Prof. Hans-Ulrich Humpert at the University of Music and Dance Cologne as well as musicology at the University of Cologne. Schmickler does research on extended methods for composition of perception-specific properties in sound and its spatialization.
Since 1990, he has composed numerous electronic music pieces, including works with choir, chamber ensemble and orchestra. He was a co-founder of the label and record store a-Musik as well as of the DJ collective Brüsseler Platz-10a-Musik. In 1996 he published, among other works, Alias Pluramon, one of the first completely digital post-rock album productions for the Frankfurt-based label Mille Plateaux. In 1998 he became a member of the 12-member MIMEO electro-acoustic ensemble. In September 2001, he recorded the Pluramon album Dreams Top Rock with US vocalist Julee Cruise and in 2003 went on tour performing music from the album, including concerts in South America.
From 2004 to 2009 he worked as a theater director, notably at the Nationaltheater Weimar. In 2009 he completed a work commissioned for the International Year of Astronomy entitled Bonner Durchmusterung based on astronomical data and models. In 2010 he worked with the Interpallazzo collective of media artists to complete a sound installation, Revolving Realities.
In 2013 the ensemble musikFabrik directed by Enno Poppe gave the premiere performance of Schmickler's work Kemp Echoes at the Kölner Philharmonie.
He music is featured on the editions Mego, a-Musik and Mille Plateaux labels.
Marcus Schmickler has earned awardes, commendations and scholarships, among them from Ars Electronica, the German State of North Rhine-Westphalia and was the curator for festival programs including at the Berlin Academy of Arts and the ZKM | Center for Art and Media Karlsruhe.
He has served as a juror for the expert committee on New Music and for the German music advisory board (Deutscher Musikrat). As an author, he has written articles on sonification and on music aesthetics. Schmickler runs the Piethopraxis Tonstudio in Cologne, where he creates most of his works, including composing scores for award-winning films, radio plays, as well as other extramusical contexts including motion pictures and light.
Marcus Schmickler has been a faculty member in the low-residency MFA degree program for Music/Sound majors at Bard College in Annandale-on-Hudson, New York since 2010 and has also beeen a visiting professor of Composition and Experimental Sound Practices(ESP) at CalArts in Valencia, California.
He has been an assistant professor of Hybrid Sound Composition for the Music Informatics major concentration since 2015 and will teach Composition as part of the Visual Music major concentration at the Institute of Music and Media (IMM) of the Robert Schumann School of Music and Media starting in 2016. Furthermore he teaches mediated time forms as part of the Masters Degree Klang und Realität since 2017.
Foto: © Ilya Barhatov
Robert Schumann Hochschule Düsseldorf Fischerstraße 110, 40476 Düsseldorf

Fon: +49.211.49 18 -0 www.rsh-duesseldorf.de