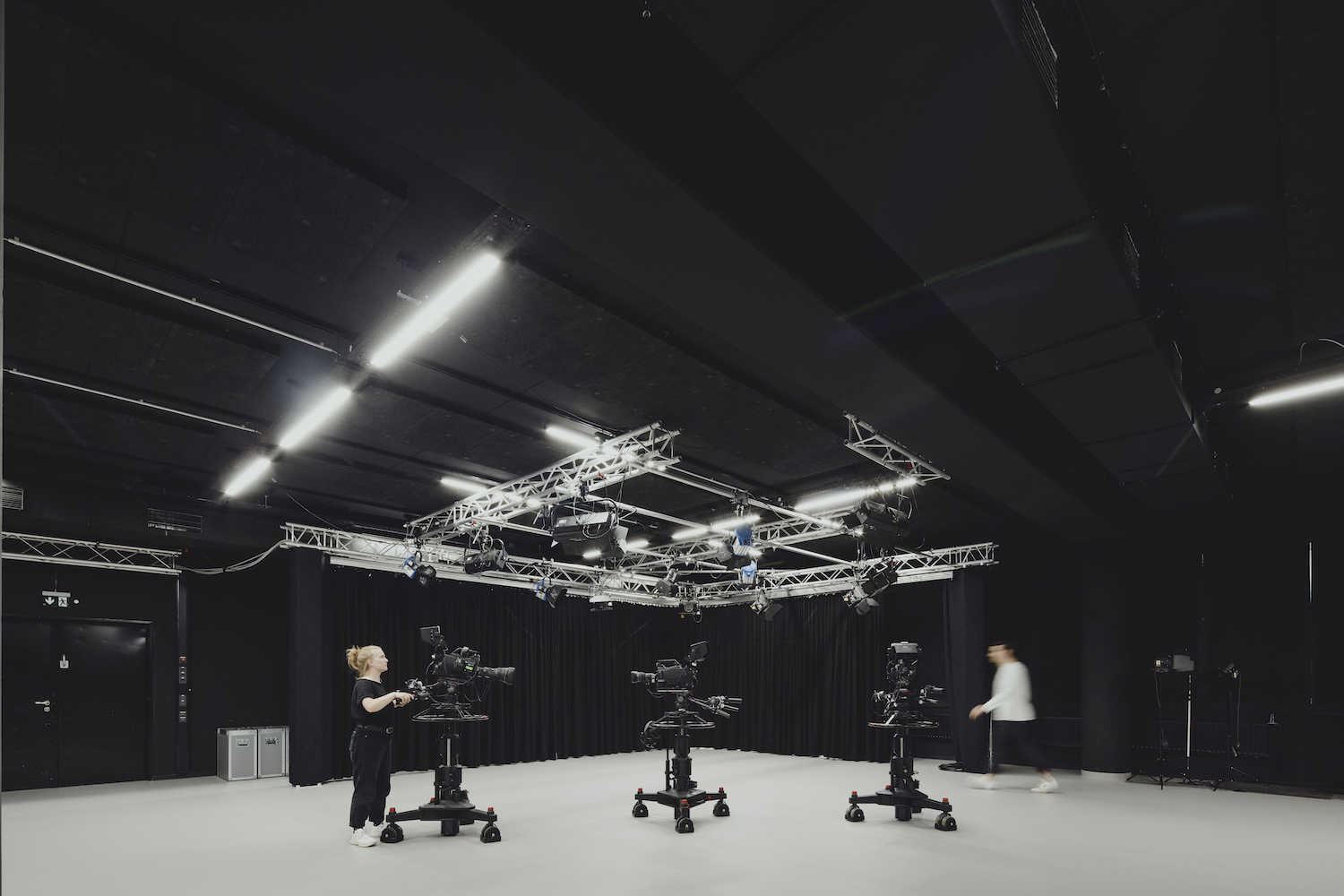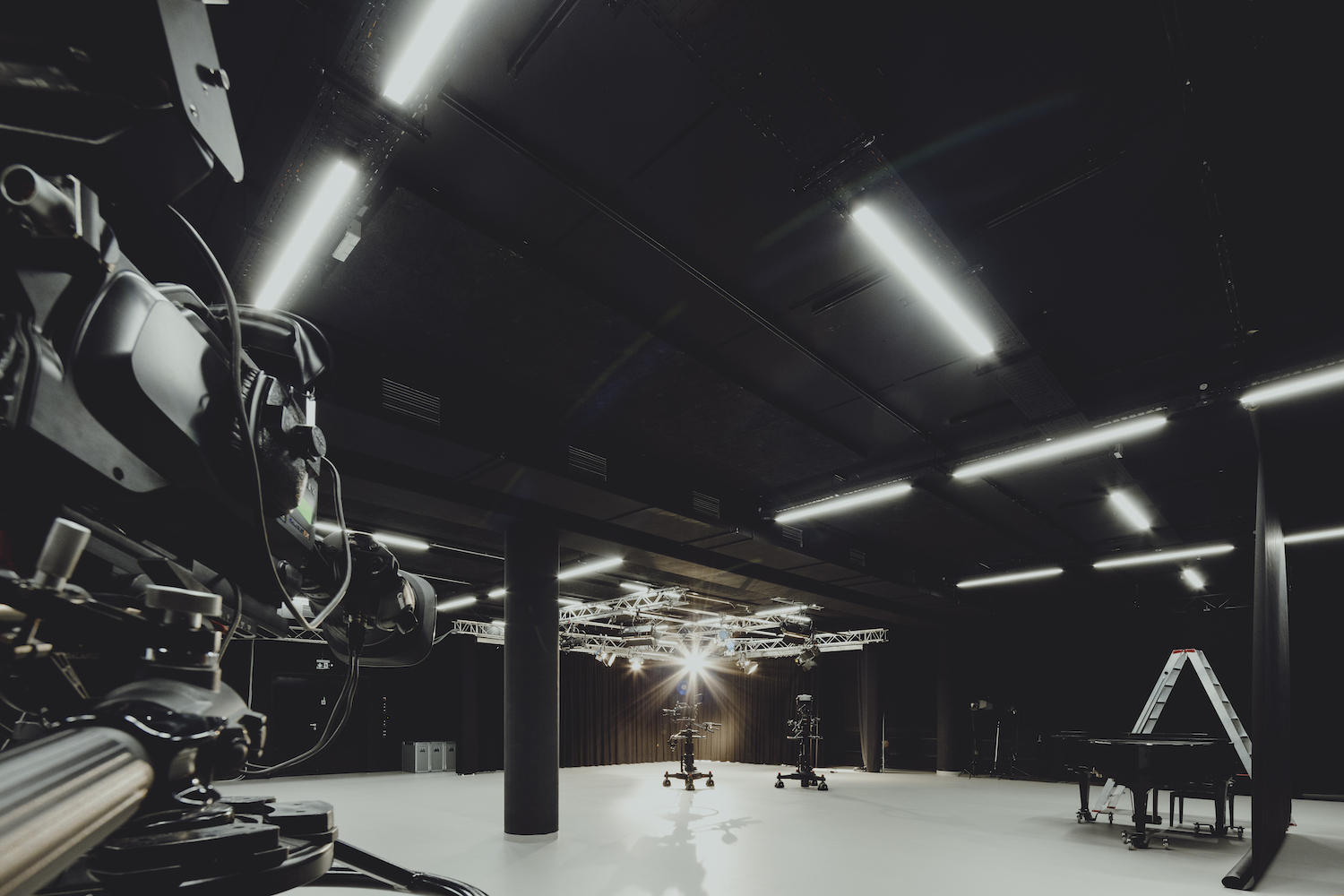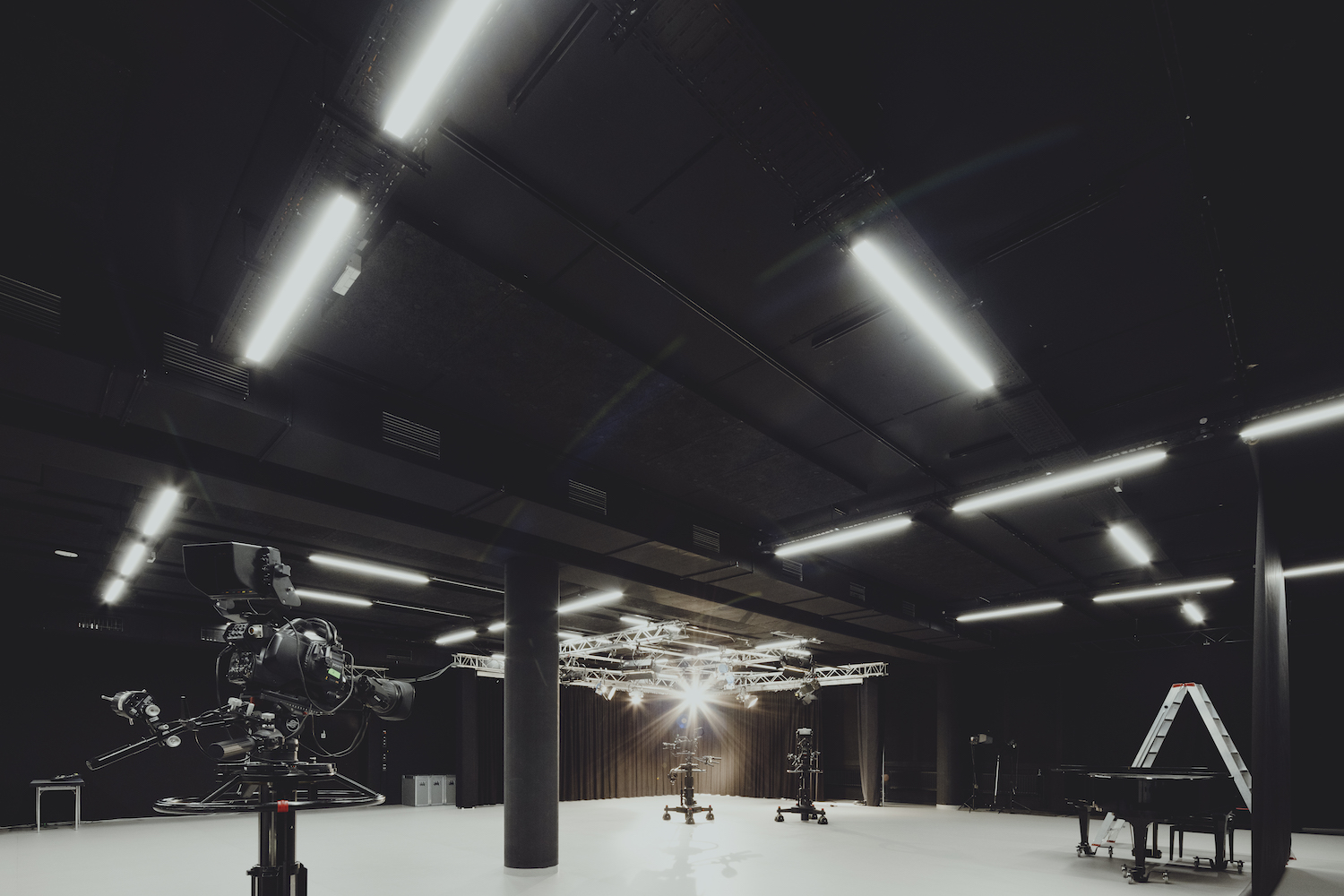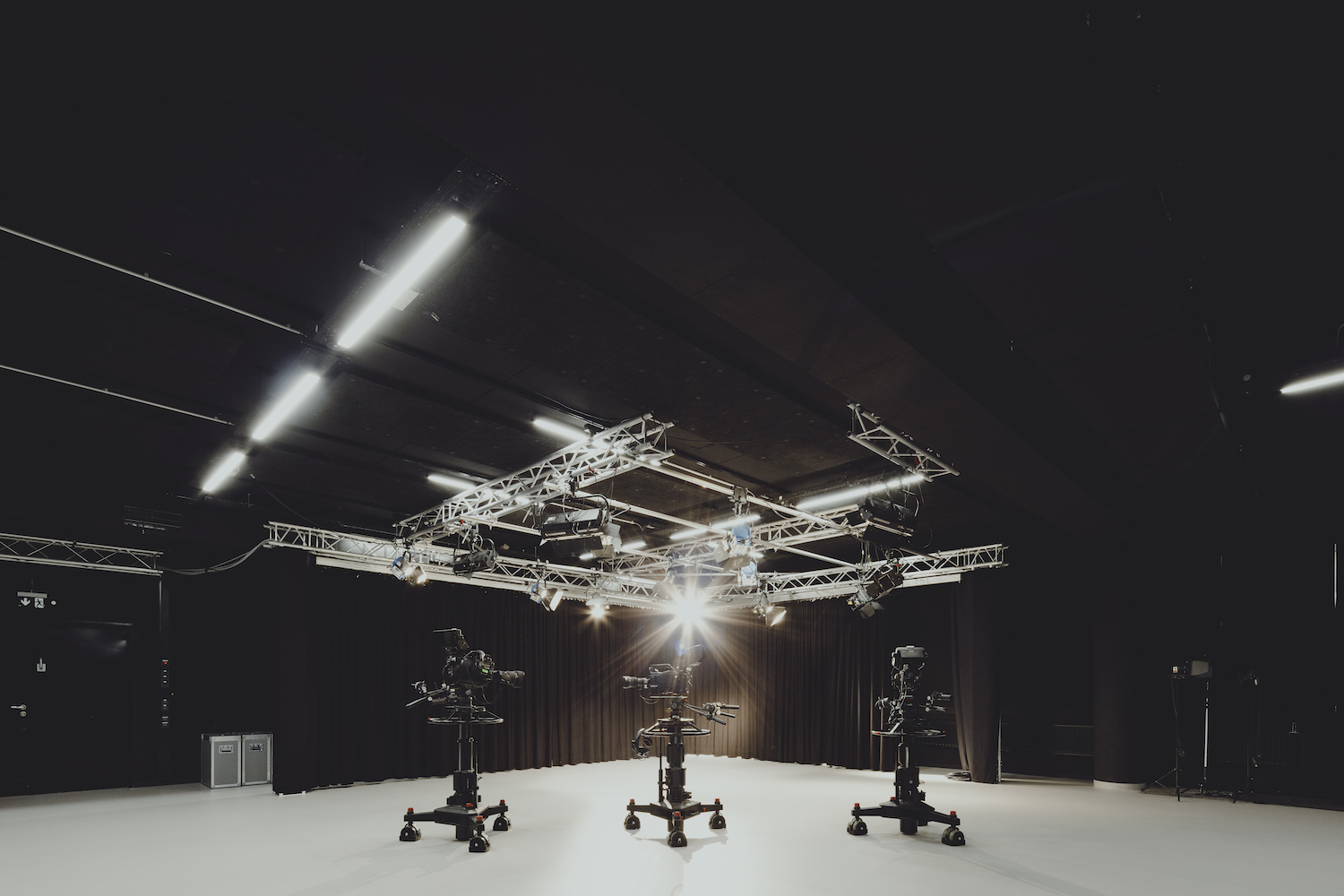 Two imaging studios (offering 100 square meters and 40 square meters of space) are available for television recordings. Three studio cameras on hydraulic mobile tripods are part of the basic equipment. There are 24 adjustable floodlights available for lighting.
The larger imaging studio has its own lighting system and is used for, among other things, multi-camera assignments, the production of music videos and recording BASECAMP lectures. IMM's remote video control room is also often used for these types of productions.
The smaller studio is equipped with an animation stand and variable backgrounds (white, black and blue for blue screen recordings).

Equipment

Cameras:
3 Studio Kameras Sony DXC-537AP
3 Roll Pumps Sachtler Vario Ped

Light:
Dimmer ADB Memopack 30
Lichtpult Strand Lightning 200

Spotlight:
2x ARRI Softlight 2,5kW
2x ARRI 2kW
4x ARRI 1kW
4x Sachtler 1kW
4x Sachtler 650W
4x Sachtler Topas 220W
4x Sachtler Cycloram



Robert Schumann Hochschule Düsseldorf Fischerstraße 110, 40476 Düsseldorf
Fon: +49.211.49 18 -0 Fax: +49.211.49 11 6 18 www.rsh-duesseldorf.de